A collection of six adventurous knitting patterns featuring stacked decreases and increases.
The technique is used in industrial machine knitting to create dramatic chevrons and distortions in knitted fabric, notably by Missoni in Italy. American designer Xandy Peters introduced the technique to hand knitting. I have developed varitions of the techniques. Three of the patterns in this collection have both stacked increases & decreases; the other three have stacked decreases paired with different types of increases.
Click on the thumbnails below to view the individual pattern pages: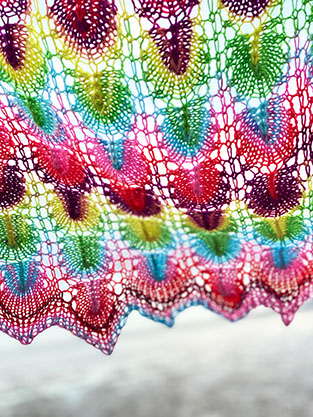 Inspired by the wild colors of German
Expressionist paintings, notably the
work of Ernst Ludwig Kirchner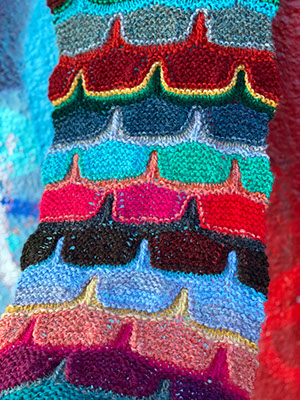 A vibrant and creative scarf or
shawl pattern inspired by
Egyptian decorative arts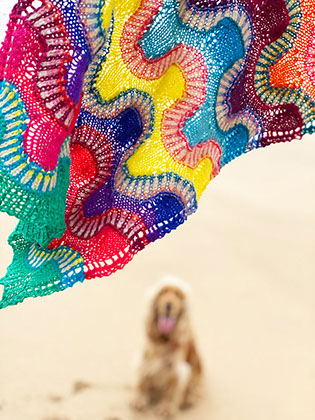 A hand crafted scarf, shawl or wrap
pattern inspired by Caribbean colors
and brightly painted houses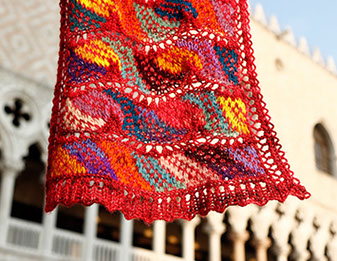 A whirl of colors in a small light scarf; stacked decreases
twist intarsia diagonals into little waves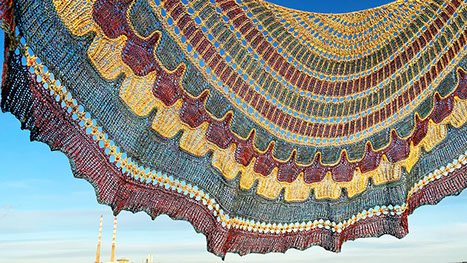 A dramatic crescent inspired by ancient Egyptian artefacts and visits to museums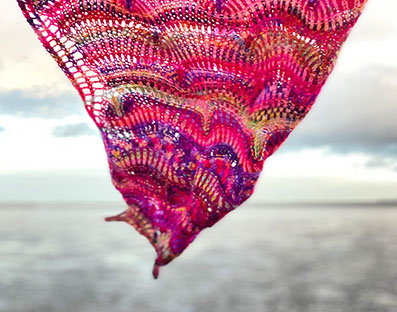 A fusion of lace, stranded knitting
and stacked decreases
The eBook offers a 50% discount on the full price
of the individual patterns.
$18.75