I loved color and pattern as a child, and spent a lot of time doodling, drawing, and painting. I learned stranded knitting at home at an early age and went on to study textile design at the National College of Art in Dublin, Ireland (1983-87). At the time students were encouraged to keep a notebook to sketch ideas, and to collect postcards and cuttings for inspiration.
​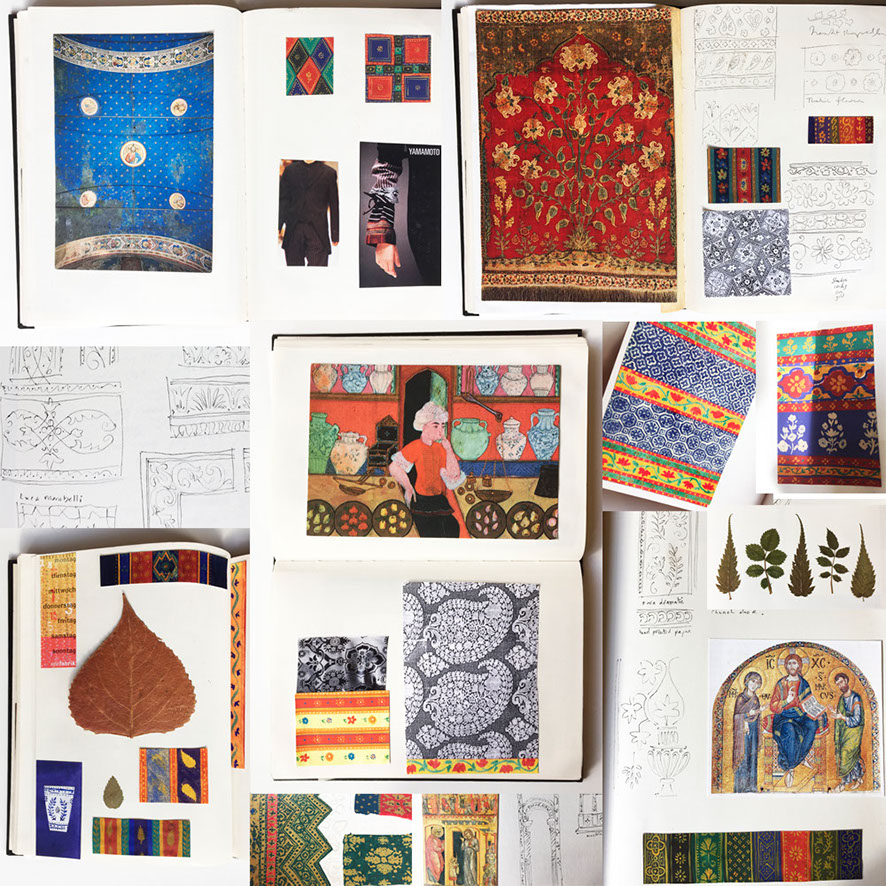 After college, I worked in the printed textile industry in London and Milan (the note book pages above date from my time in Milan). Much of my spare time in London (1987-89) was spent traveling along the Piccadilly Line exploring various museums and galleries: the Egyptian and Mediterranean collections of the British Museum, textiles and decorative arts at the Victoria and Albert, and the National Gallery's gilded altarpieces and historical portraits with their great variety of characters and costumes from over the centuries (some examples below).
​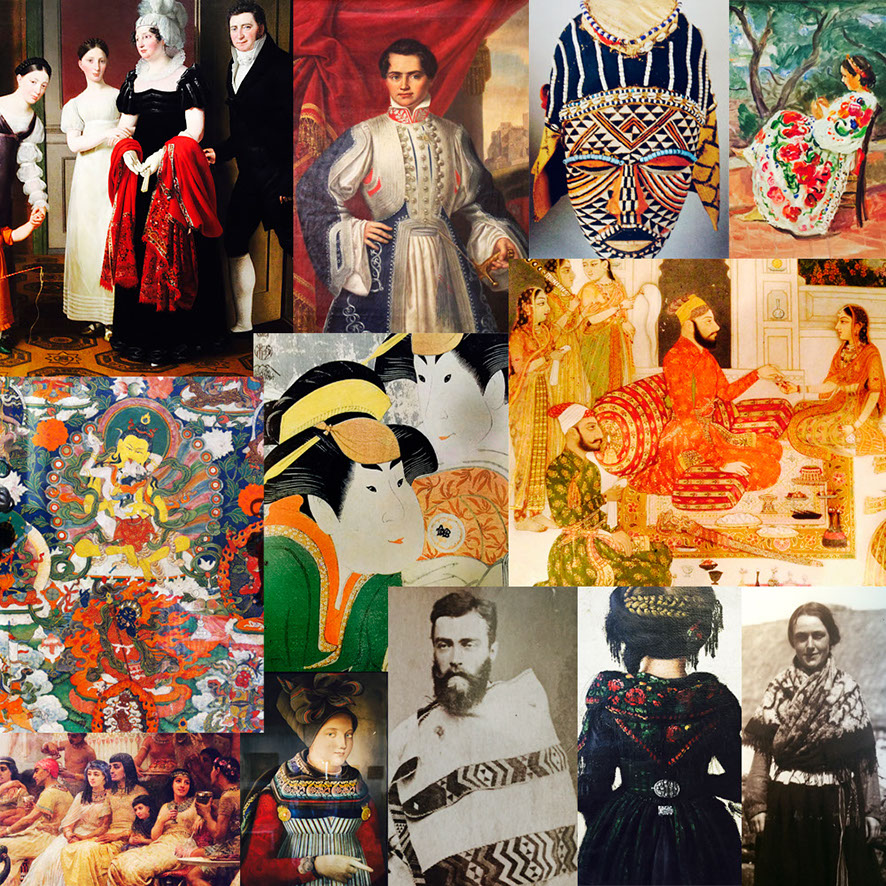 It was wonderful to experience the fashion and textile industry at first hand while living in Milan (1989-95) – all the big designers' stores are located in a compact area of historical streets - the most interesting being Romeo Gigli (below are some images of his superb collections dating from 1989-90).
I made my living selling hand-painted textile designs to a number of mills and studios in the Como region north of Milan. Northern Italy's range of architectural styles, the general interest in design, the attention to detail and the opportunity of train travel in all directions from Milan's Stazione Centrale all contributed to a daily education in design.
​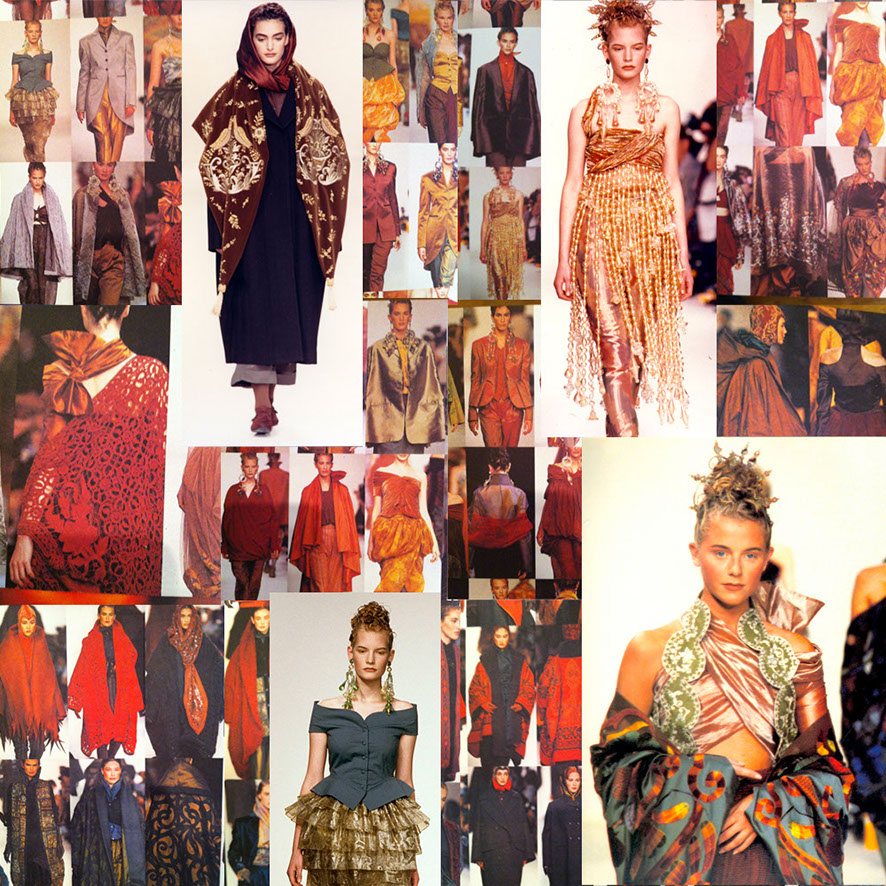 Holidays in Greece, Morocco and Iceland have been stand-outs for inspiration.
Greece has scintillating light, whitewashed churches with dark interiors full of icons and chandeliers, museums with regional costumes and ceramics, and brightly painted fishing boats.
​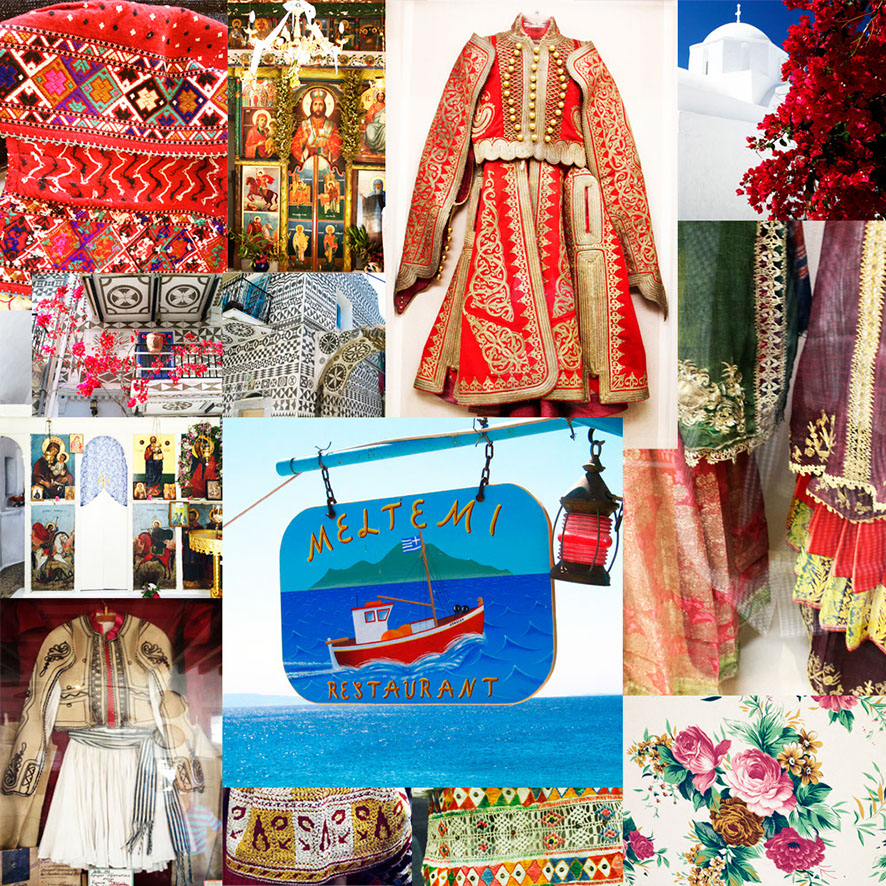 Morocco (below) also has fabulous clear light, as well as intriguing architecture, tiles, carpets, various textile traditions and beautiful mountain scenery.
​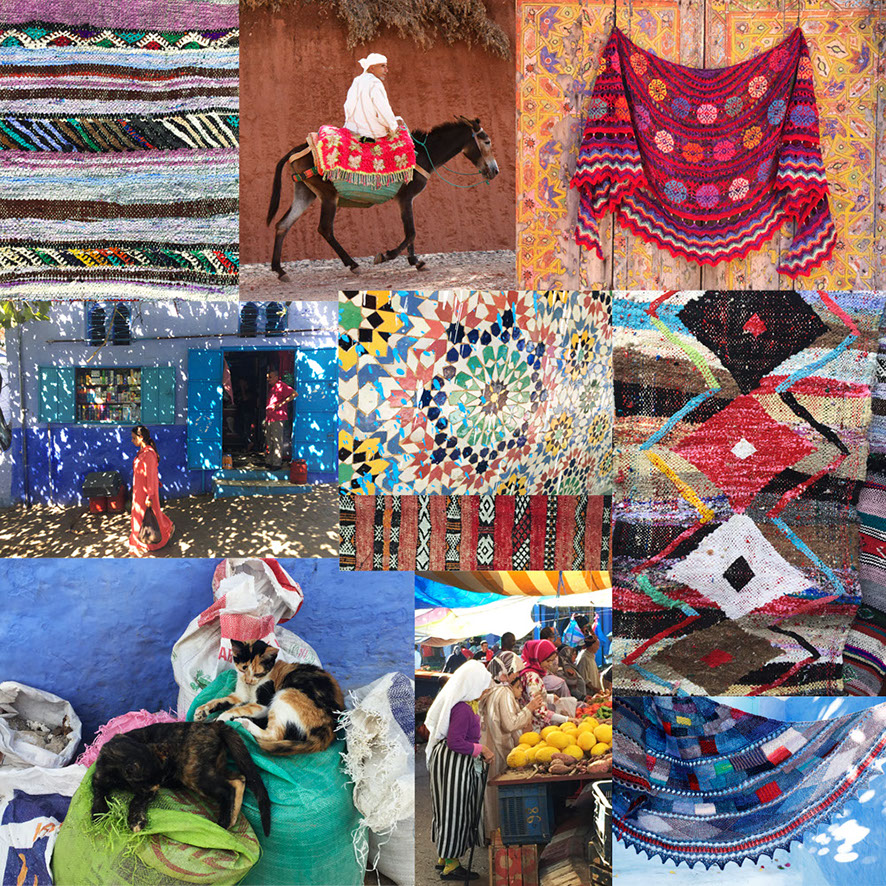 I loved Iceland's breathtaking volcanic landscapes and waterfalls, distinctive little towns, and numerous small museums with natural history displays, knitting collections and vintage photographs.
​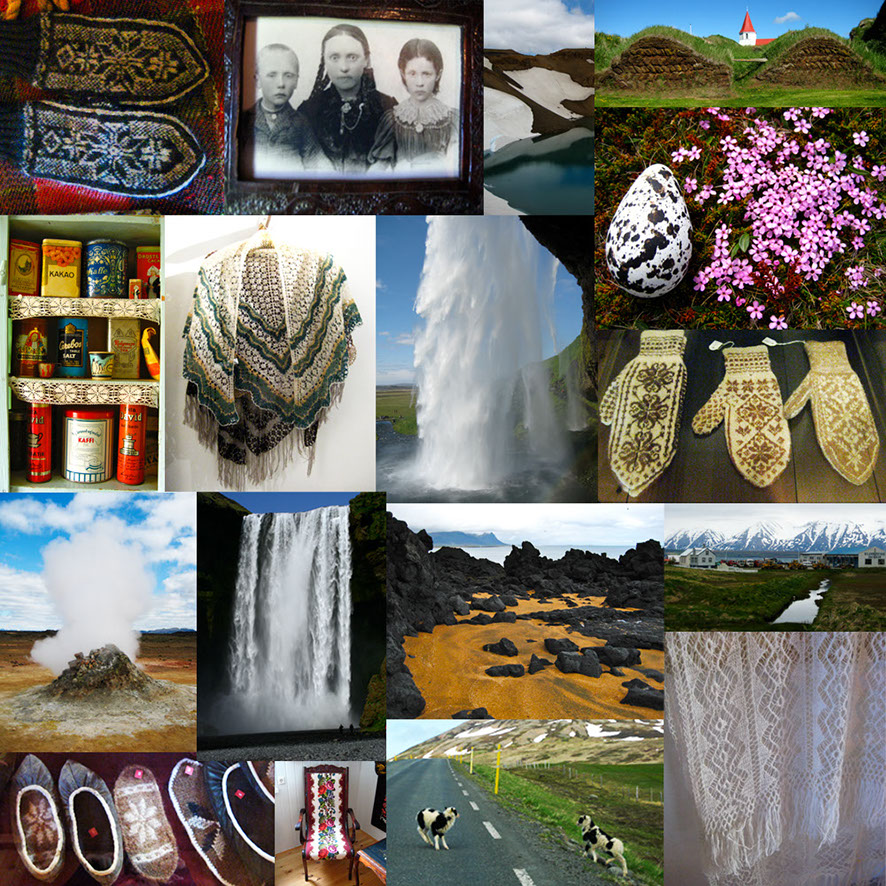 I love traveling to places with strong knitting & textile traditions - Estonia & Latvia (below) was a great knitting-themed trip.
​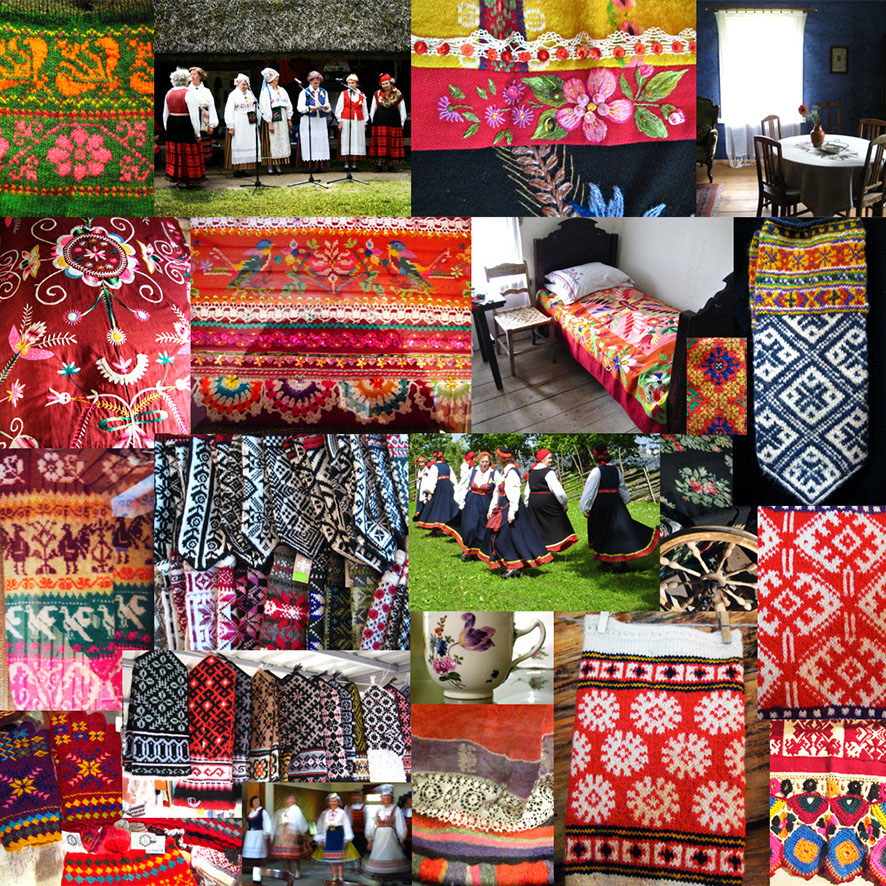 When traveling I always seek out ethnographic museums in search of unusual clothing, textiles and objects.
​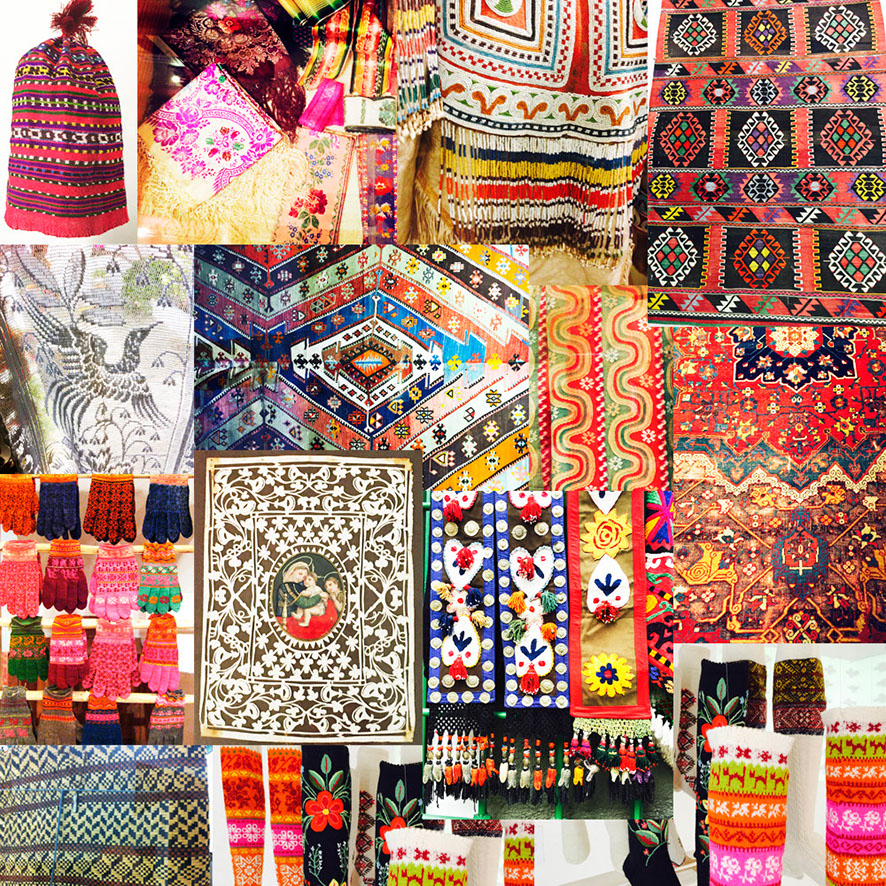 Finally, the west of Ireland (where my roots are) has beautifully textured and subtly colored landscapes, the shimmer of the Atlantic, wide cloudscapes, rusty boats, and beaches with an infinite variety of delicate sand patterns created by the flowing tides (below is a collage of photos from Ireland and the Greek islands).
​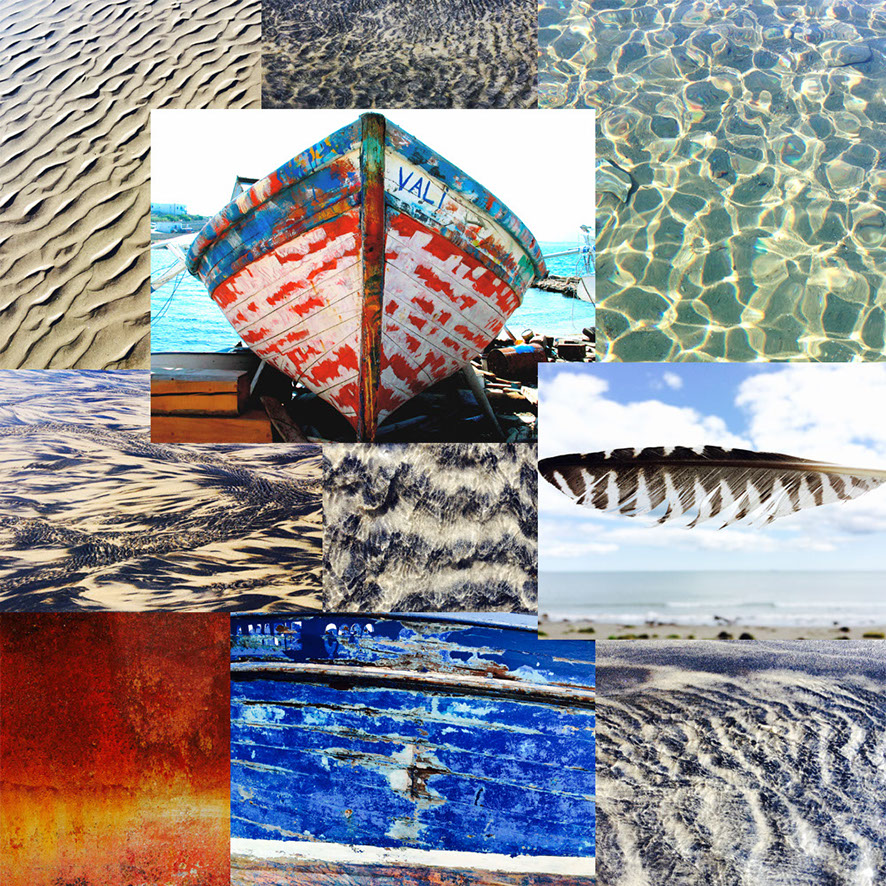 ​

Happy knitting! Information on the techniques I use can be found on the knit/lab help page. If you have any comments or questions, please contact me.