knit/lab Originals volume 2
Seven unique patterns featuring a range of techniques including lace knitting, dropped stitches, elongated stitches, stranded colorwork, & beaded knitting.
Click on the thumbnails below to view the individual pattern pages.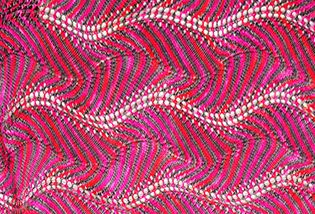 Shetland Ruffles
An innovative lace pattern featuring a feather and fan stripe with sinuous curves. Originally knit in two row stripes, this pattern can be also be knit with Schoppel Wolle Zauberball or similar yarns with long color changes.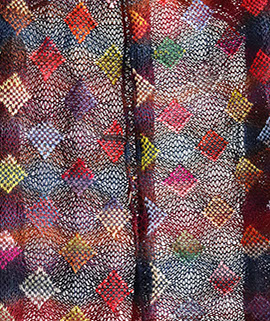 Polychromatic
A soft, light shawl inspired by the paintings of Paul Klee, with colored diamonds in an openwork mesh.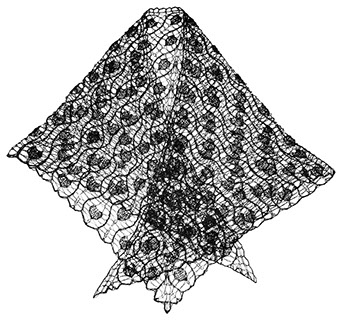 A delicate lace triangle with heart shapes and beads.
Includes instructions for a rectangular project.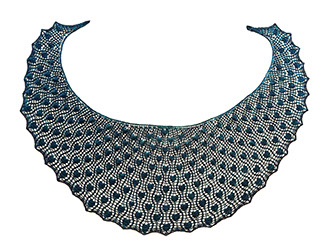 A crescent-shaped variation of
the original Teardrop pattern.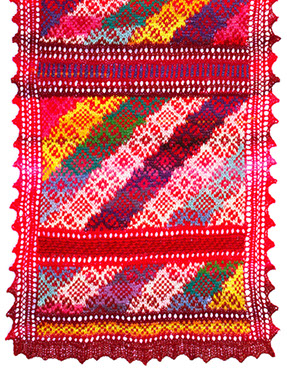 A colorful shawl inspired by hand woven carpets
with stranded knitting and intarsia.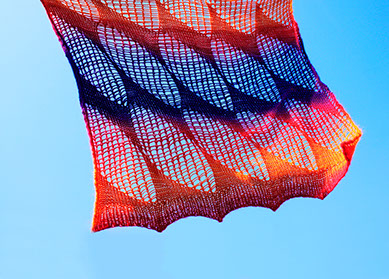 Camino Leaves
A unique modern pattern of large leaf shapes created with dropped stitches.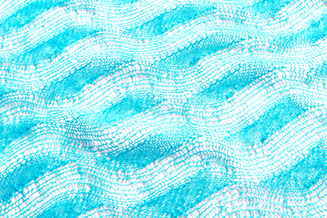 Swimming Pool
Subtle waves of elongated stitches contrast with ripples of stocking stitch in a delicate lace wrap, inspired by the clear turquoise of Iceland's glaciers and rivers.
The eBook offers a 55% discount over the full price
of the individual patterns.
$18.75