Five Colorwork Shawls - a knit/lab eBook containing five patterns originally published as mystery knit-alongs between 2014 and early 2017.
These patterns all feature stranding, intarsia and lace knitting and you can plan your color scheme rigorously in advance or you can just make it up as you go along. If these techniques are new to you, the bonus Colorwork Swatches collection provides a series of introductory ideas to get you started.
Click on the thumbnails below to view the pattern pages:
knit/lab Colorwork Crescent
The first knit/lab mystery knit-along pattern, published in four parts in July and August 2014
Lotus Crescent
The second mystery KAL pattern published in four parts in in October 2014
Iridescent Crescent
The third mystery knit-along pattern, originally published in four instalments in early 2015
Kurdish Shawl
Number four, a rectangle, published in five parts in November and December 2015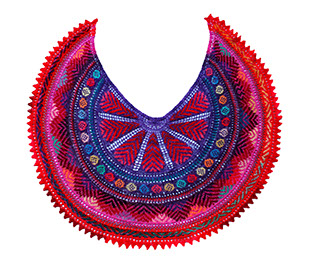 Chestnut Crescent
The fifth knit/lab mystery KAL pattern published in four parts in January 2017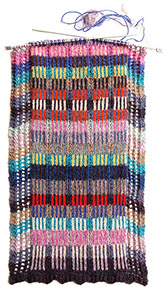 Also included in the eBook is knit/lab Colorwork Swatches, a collection of swatches and tutorials introducing the knitting techniques used in the mystery shawls.
The eBook contains 103 pages and offers a 46% discount over the full price of the individual patterns.
$18.75