Yarn kits are currently available for Camino Bubbles, Fresco Crescent, Iceland, Kafenion, Midnight Sun, Renaissance Crescent, Renaissance Stripes, Roses and Swimming Pool. The kits are available for purchase directly from the yarn suppliers below:
Hedgehog Fibres have three kits available for Kafenion and a kit for Camino Bubbles in colourful hand-dyed yarns.
​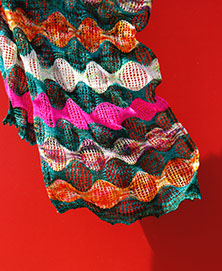 Hélène Magnusson has kits for Swimming Pool and Midnight Sun in her delicate Love Story Icelandic laceweight yarn.
​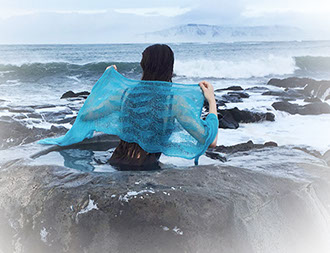 ​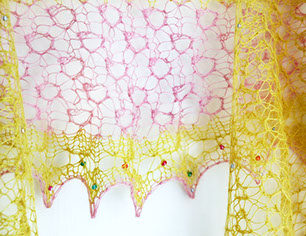 Artisan yarn kits, hand-dyed by Andie Luijk of Renaissance Dyeing with traditional natural dyestuffs in the south of France, are available for Camino Bubbles, Fresco Crescent, Renaissance Stripes, Renaissance Crescent and Roses.
TrÍScote offer some Icelandic yarn kits for Iceland.
If you are a yarn dyer and are interested in producing yarn only kits for any of my patterns, please click here to contact me.
Also, if you are aware on any kits for my patterns that are not listed above, please let me know so that I can add them to the list.