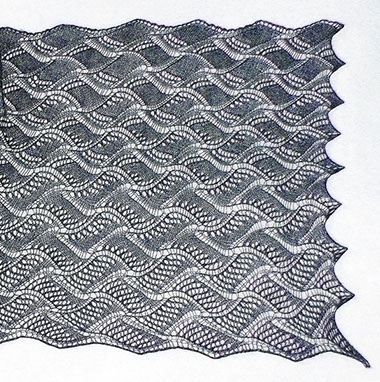 Turbulent Indigo is a richly textured lace stole pattern with mesmerizing ripples created by numerous variations on a lace wave pattern.
The main sample was knit on US2½/3mm needles with approximately 50g of Titan Wool Merinos cobweb weight yarn.
12 repeats of chart; approximately 700m/765yds.
Dimensions: 128 x 54cm/50 x 21in.
Length and width are easily adjustable.
The published pattern includes an extra column of yarn overs on the long sides, and matching borders on the short sides.
The pdf contains a chart and instructions for the stole as shown here, plus an extra chart and instructions for a variation on the theme.
$6.00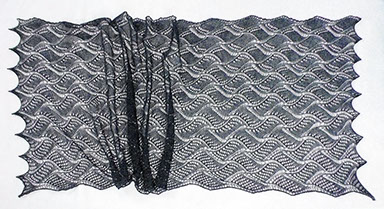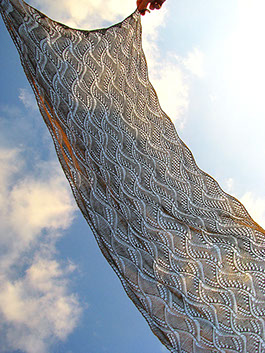 ➟
photographs above © Galia Lael 2009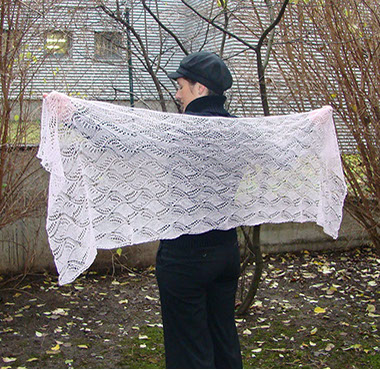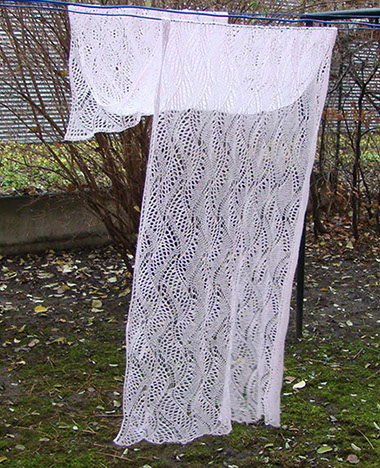 photographs of pink stole
© Alexandra Winter 2009
The pink sample above was knit on 3.25mm/US3 needles with approximately 45g of Colourmart Cashmere Fine Lace Weight yarn, 825m/900yds.
12 repeats of chart, blocked with straight edges.
Dimensions: 70 x 65cm/67 x 25in.
➟